We Are FSTVL is big, bold and attracts dance music's biggest names. Clockwise produces the flagship festival aftermovie and a rolling programme of social content.
This is our third year working with We Are FSTVL and the festival weekend always feels like the start of summer. Unlike some other UK festivals, this event always seems to coincide with beautiful weather and the team has built a well-deserved reputation for kickstarting the festival season with a line-up featuring the great and good of electronic music.
BIG IDEAS; BOLD DELIVERY
We Are FSTVL goes hard on production and books the biggest artists and DJs, who perform to packed out crowds in the blazing sunshine. This year's highlights included drum n bass royalty Andy C, king of the northern grime scene Bugzy Malone, and huge stage takeovers from the likes of Defected and Glitterbox.
Clockwise provided festival-wide coverage of all stages and artists, documenting everything that took place over the weekend with the help of Capital FM presenter Rio Federika. We took an eight-person crew – including a drone team operating alongside our roaming shooters to capture those all-important aerial shots!
SPREADING THE WORD
We produced one of our trademark quick-turnaround edits to give the world an immediate glimpse of the weekend's action. Our footage of all the festival artists will now be used to create an ongoing programme of social content to be published throughout the year and build hype for the We Are FSTVL brand – including the flagship aftermovie which will be released in the build-up to next year's event.
Ollie Prince, development director at Clockwise, said: "Festival productions can be hard work, working long days with large crews in hot weather and you can't miss a beat. It's always a pleasure though, as you get to witness some great performances, find out about new music, as well as see some of your favourite DJs. The highlight for me was catching a few minutes of Andy C on the Sunday night whilst waiting for the crew to finish shooting!"
Look out for more high-energy content to be released on the We Are FSTVL social channels in the coming months…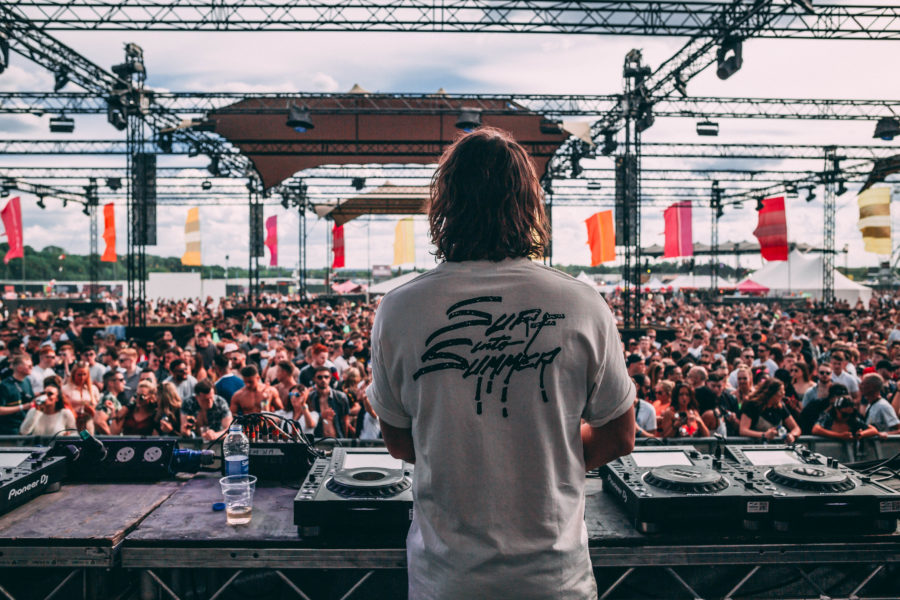 CREW
Ollie Prince Sim Higginson Buff David Archie Thomas Lizzie Goldsack Luke Ogden Robin Köther Jon Blanshard Magnus Honeyborne
Buy tickets for We Are Halloween FSTVL here.
Check out last year's aftermovie here