For over a decade, Clockwise's DNA has been intertwined with live music and events, and it's clear to see the growth and development of our relationship with Boomtown Festival over the years. Having filmed the first edition of the festival in 2009, the production of the filming has grown year on year at a level to match the ever-scaling production on site.
As the film crew grew, it was necessary to crew up with the best of the best which meant collaborating with long terms friends and office pals, Trago Studios. Trago Studios live and breathe events and help bring a creative flair to the logistically challenging world of festival film production.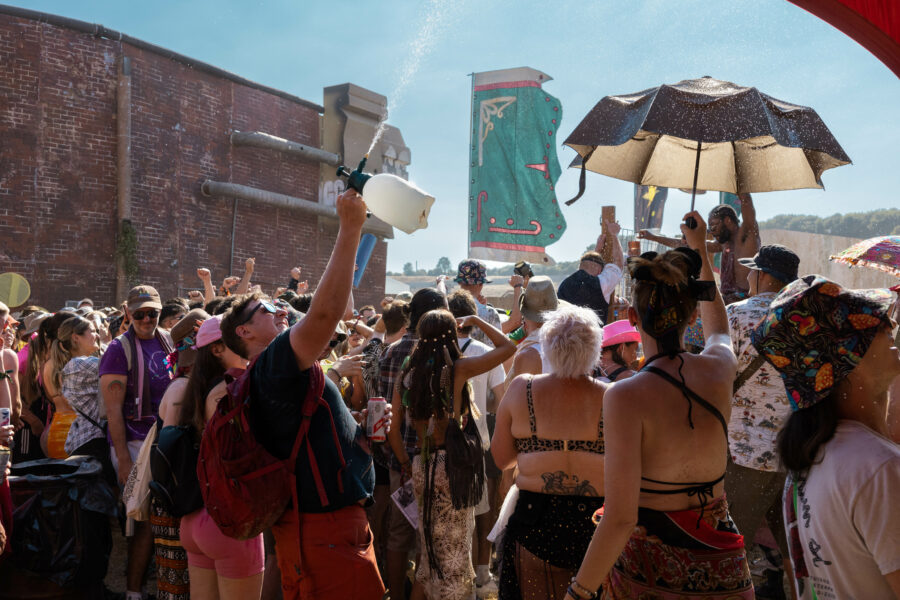 This year saw a lot of changes as the usual geography of the festival site was ripped up and started over. Coupled with a heatwave like the country had never seen before, the film crew used all its years of experience to produce yet another spellbinding and explosive aftermovie for Boomtown to use as its primary marketing tool.
Now officially partnering up as a co-production with Trago Studio, we decided it was the perfect time to ask Director Callum Whiteley to reflect on his time working on the project in a quickfire questions interview that delves into everything from his best memories of the festival through to tricks and tips of festival filming.
Here's to many more years working with Trago Studios at Boomtown Festival.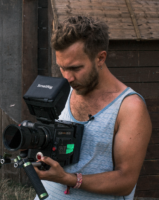 Callum Whiteley, Director, Trago Studios
What was your first impression of Boomtown?
After shooting mostly electronic music events, Boomtown had all the ska & punk I'd been waiting for. My first impression was 'why is our office all the way up this massive hill?', and was then just amazed by the characters, sets and streets that would become our playground for the next week.
What's your favourite shot ever filmed at Boomtown?
A girl weeping to Sublime with Rome in 2017, because that was pretty much how I felt at the time too. That set was unreal, raw emotion from the front row like that can't be beaten.
Most underrated bit of kit in a camera bag for a festival?
Earplugs! Ear protection isn't discussed enough in the industry. Invest in a decent pair and plug yer lugs. I wish I'd started wearing them much sooner.
Best act you have ever filmed at Boomtown festival?
Limp Bizkit set was pretty bloody special. They sounded incredible and moved the Town Centre like I'd never seen before until they literally brought the house down… ending their set with 3 days' worth of rain collapsing onto the stage…. during Break Stuff too.
A cold can of bad beer or a warm can of good beer at a festival?
A cold bad beer every time. Especially after this year, I even had some Carling at one point.
Filming in a 40-degree heatwave or 15-degree drizzle?
40° heatwave. The chalk-dust from Matterley might make you sick for a couple of weeks, but backlit dust clouds during a golden-hour circle-pit look bloody great on camera.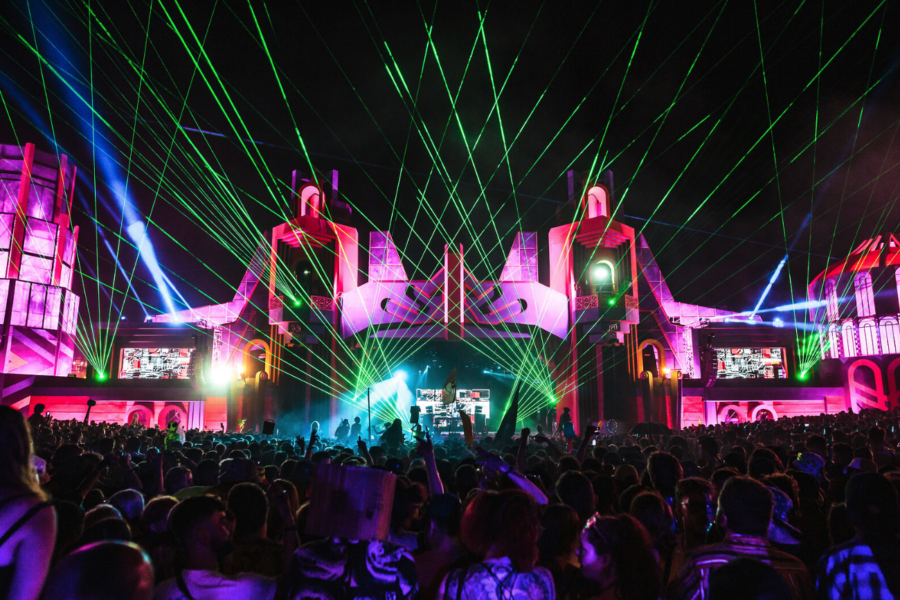 What's more important – Wetwipes or Wellies?
Wet wipes. End of.
If you had to spend the rest of your life in one boomtown district which one would it be?  
Old Town! It always has the best characters, stunning set builds, hidden adventures, the best music & The Shamrock! And I could probably climb up the windmill and still watch Grand Central from Old Town too.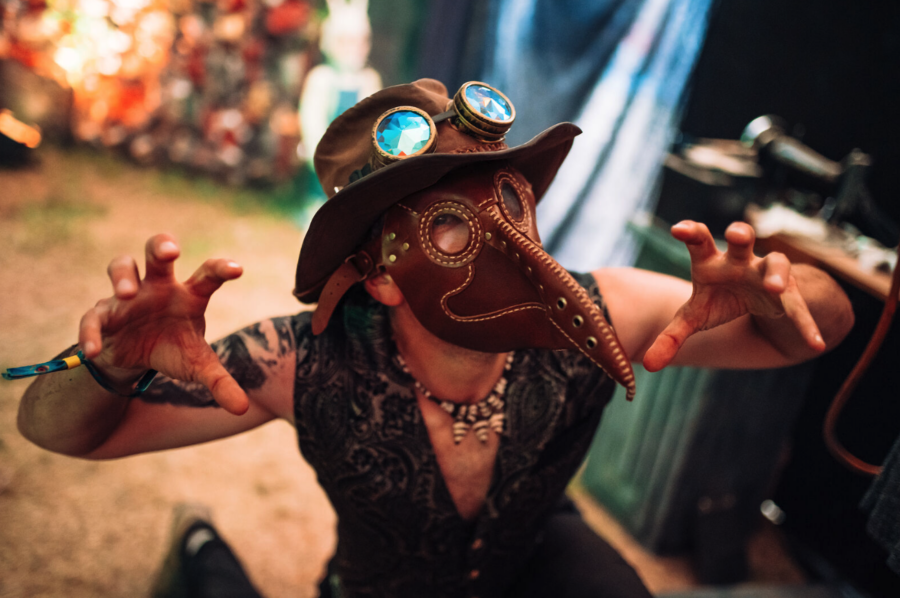 What one band should Boomtown Festival book next year?
NoFX! As they've hinted it's their final year touring, and they need to come back. Rancid are also well overdue for a booking. Or Blink 182, just because…
The best all-round festival camera on the market?
I use the Black Magic 6K mostly, but this year the FX6 really stepped up. The auto-focus and small body means you can nip through a crowd and still ensure focus when there are a thousand bucket hats bouncing around between you and the stage.
Gimble, Handheld or Monopod
I would usually shoot festivals mostly on a gimbal, but at Boomtown I prefer to go handheld due to the pace at which everything happens. When there are cannons being fired, cowboys flying off balconies and a bank being raided I find handheld is best to be in with a chance of keeping up.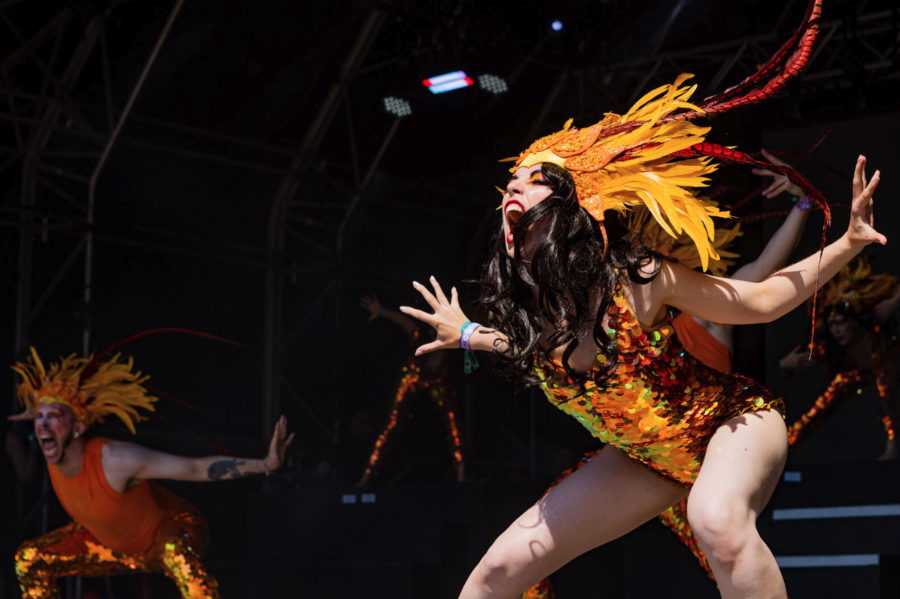 Drone cam or cable cam?
Cable cams are always fun, but it's hard to beat Mighty Sky's drone flying around with an 85mm. Those guys manage to find new angles every year and do a great job of showing the scale of the event whilst still capturing all the details.
Top Tip for someone filming their first festival?
Don't overshoot, it's easily done at Boomtown but an editor's nightmare. Drop your cards regularly. And make friends with all the bar staff on day 1.
Rowdiest moshpit you've seen at Boomtown?
The Skindred Newport Helicopter was pretty bloody clever. But Prophets of Rage has to be one of the liveliest shows I've seen at Boomtown. That was about my limit for taking a camera in too deep.
Key to a good festival aftermovie?
The soundtrack! And then obviously a super fun crowd, a solid crew and enough interstage fun to keep things fresh. Boomtown has always had a generous mix of character & storyline aspects to keep the edits fun and avoid just cutting back-to-back stage acts.
Sum up Boomtown in 3 words.
UK's maddest city.