We have been working a lot with Chelsea X Three of late. We've been producing episodes that engage football fans with interesting pockets of niche sub-cultures to make content that hits differently.
From our first episode Chelsea X Three Legends, to improving our Golf game, music was a new culture to explore. We love immersing ourselves in these worlds and exploring them through the eyes of Chelsea's most celebrated premier league footballers.
This episode focused on music but we weren't just exploring this world, we were going to be part of it. We tasked Chelsea striker Pierre-Emerick Aubamayang and fabled music producer Toddla T to make a track in an hour. All the music samples were recorded on a phone which was new for us. Logistically and creatively a big challenge for everyone involved.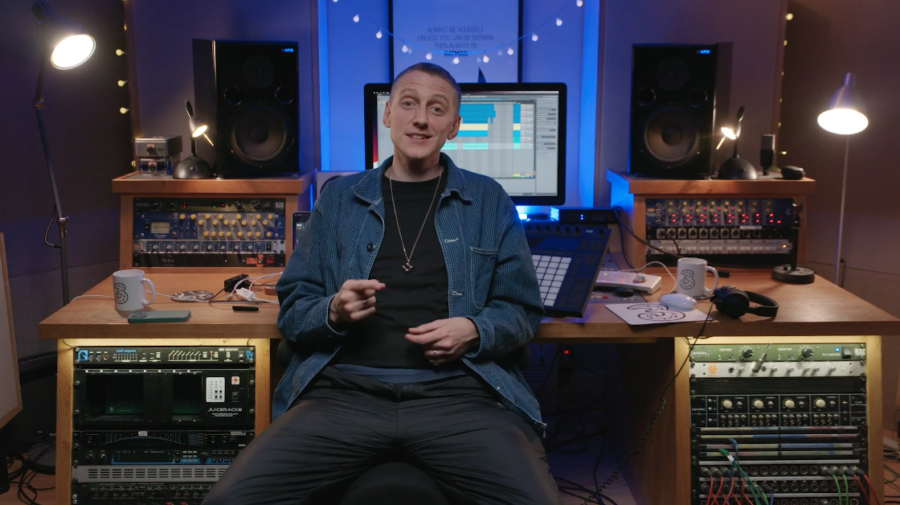 The Shoot
We sourced a music studio which was a stones-throw away from the Chelsea Cobham training grounds. To make sure the location was transcribed to the Three-branding, we used lighting and brand placement throughout the studio.
We rehearsed the sampling of various instruments with Toddla T ahead of Pierre's arrival, however, when Pierre arrived it was all system go! Making Pierre comfortable was important in order to capture his personality best. After a few ice-breakers, they were both running around the music studio sampling in an enthused manic frenzy.
It was a mad, unpredictable and exciting hour for the film crew and everyone else involved. Seeing the behind-the-scenes of the music production process was truly a unique and privileged opportunity.
This episode in particular conveyed the importance of sourcing the right personalities to create the best content. Through the video, you can see the infectious enthusiasm of Toddla T and Pierre wanting to make the best track they can.
Just wanted to say how well u all did wid that video! Soo sick! Well done and plz biggup ur whole team for me

Toddla T
We thoroughly enjoyed making this Episode with Chelsea and Three, as Pierre-Emirick Aubamayang states, "the whole experience was wicked".
Here is a little cutdown we did for Three which just captured the conversations leading up to the creation of the track.