On our latest episode of the Chelsea X Three series we speak to Sarah Smither, Director of Photography. Having worked on the majority of episodes, Sarah speaks in detail about the lighting set-up for our latest episode, Connect with Boxing.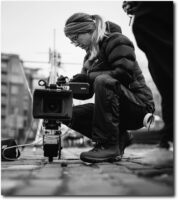 Sarah smither – director of photography
Can you talk us through the lighting setup and what you wanted to achieve?
Working in an enclosed space gave us the chance to go for a much more moody look, which is what people associate with high-end boxing promos. Heavy backlighting gave shape to the haze we pumped into the space as well as to the talent. We made the backlights cooler, again to contrast with the tungsten key lights. Finally, we attached Astera tube lights programmed with brand colours around the space to outline the ring and also give a wash of colour on the walls. We were lucky not to have any white walls at this location – that's always a killer when you're trying to achieve a moody look!
What were the main challenges for this series?
For each of these shoots, I did some initial research on the activity or interest we were featuring, looking for cinematic promos and how they're covered by social media. The location normally dictated the visual approach. Modern LED lighting allowed us to be really flexible with colour. We used a lot of lights from the Aputure range that can all be controlled from an iPad and tuned to an exact colour palette; this is a massive bonus when time is tight and a lot can change last minute.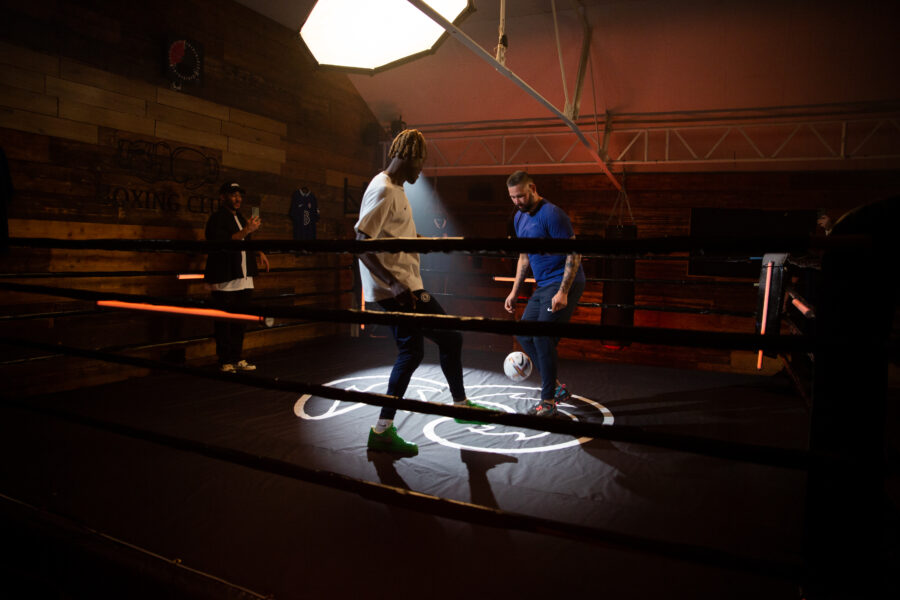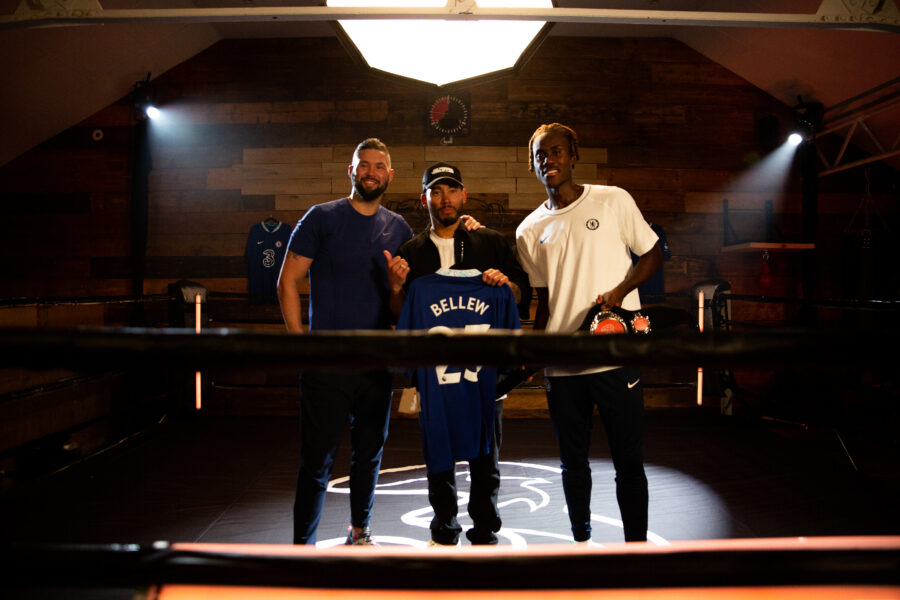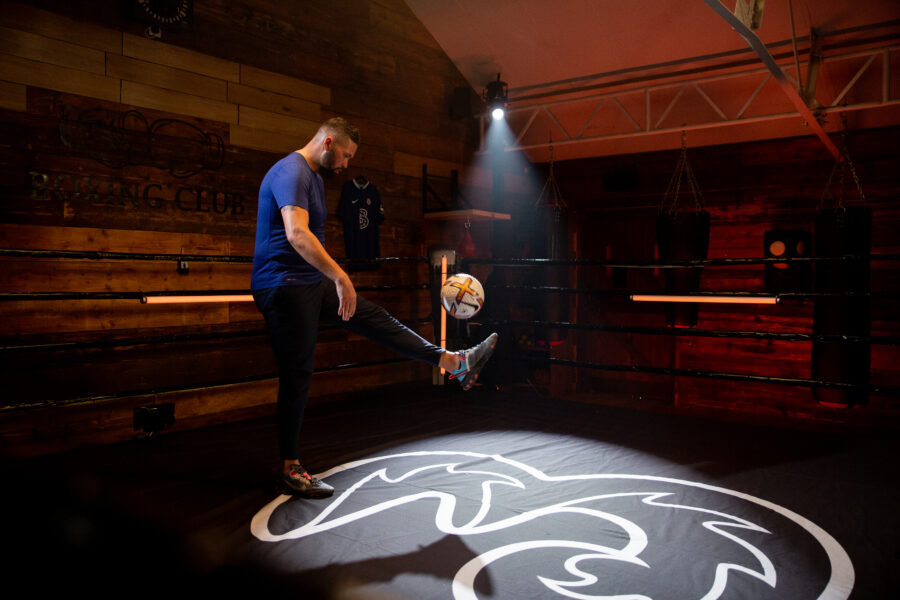 what do you enjoy about smaller lighting set-ups?
In my narrative work, I try as much as possible to light spaces rather than shots, keeping things like flags and lighting stands to a minimum. This gives the actors more room to perform and use the space in a more natural way. The first half of my career was mostly doco so I always prefer to start with what's there naturally and build on it, whether it's real sunlight or practical lights in a location. These skills were definitely useful when it came to shooting this series.
How do you find working against the clock due to talent constraints?
Preparation is key! In the weeks before the shoot, in-depth chats with the Clockwise team and my gaffer were essential so we were all on the same page. On the shoot days, we scheduled for travel, rigging, rehearsals, client input and any potential curve balls along the way. I had to communicate clearly with my camera team so they knew what I wanted from each of their angles – we worked with no live talkback or gallery and I was also operating a camera myself, so they needed to be self-sufficient and responsive to changes once we were rolling. We basically treated it like a live show once the talent arrived.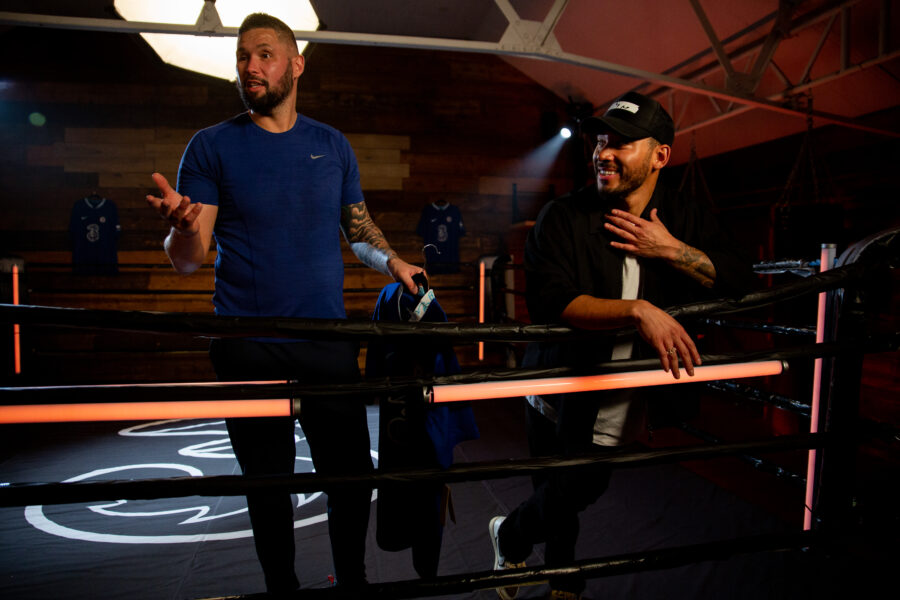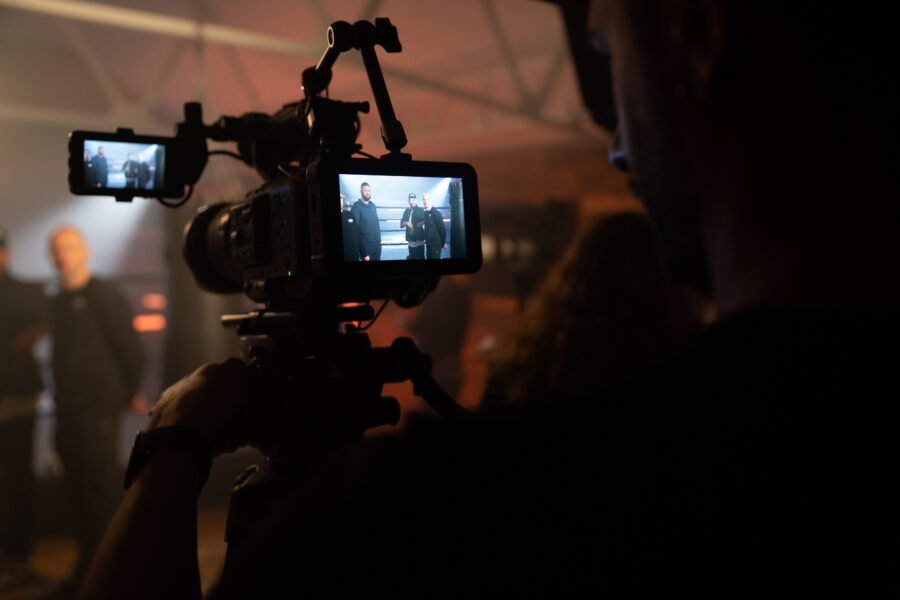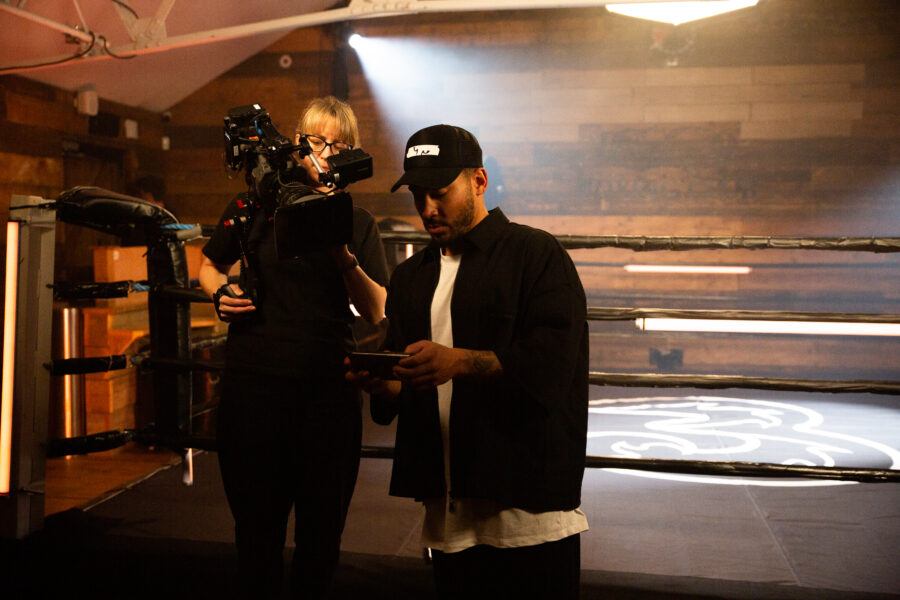 Were there any other episodes you particularly enjoyed from a lighting perspective?
As well as Boxing, I also enjoyed lighting the Sneakers episode. We had a huge, blacked-out studio and a lighting rig in the ceiling, plus lots of colourful props and set dressing. This meant I could build layers and depth to make sure every shot had something interesting in the background and the talent really popped.
What was your stand-out moment working on the Connect with series?
I'm actually going to go back to our first ep which was Guess Blue. The props were epic and the game was so much fun, not just for the players but for everyone behind the camera too. The sunburn was totally worth it!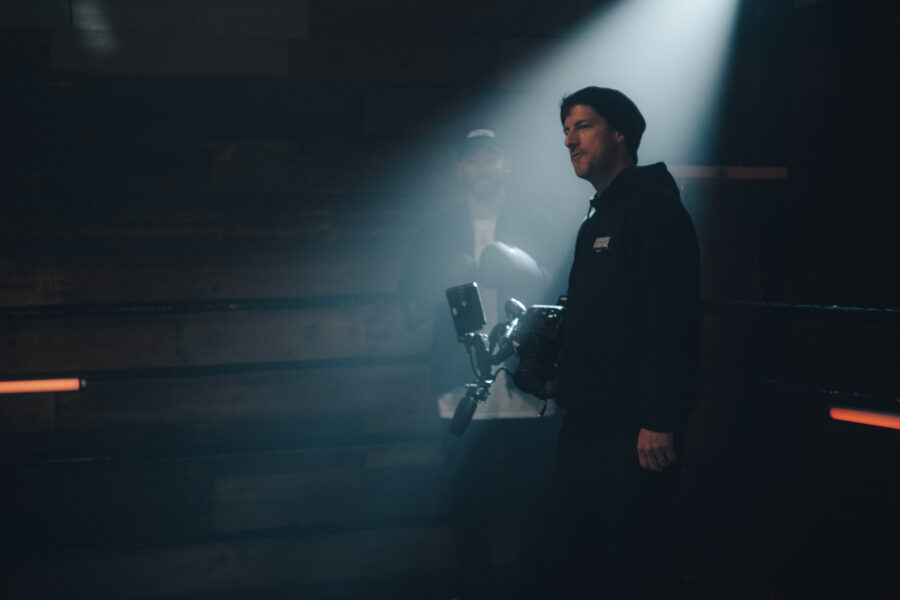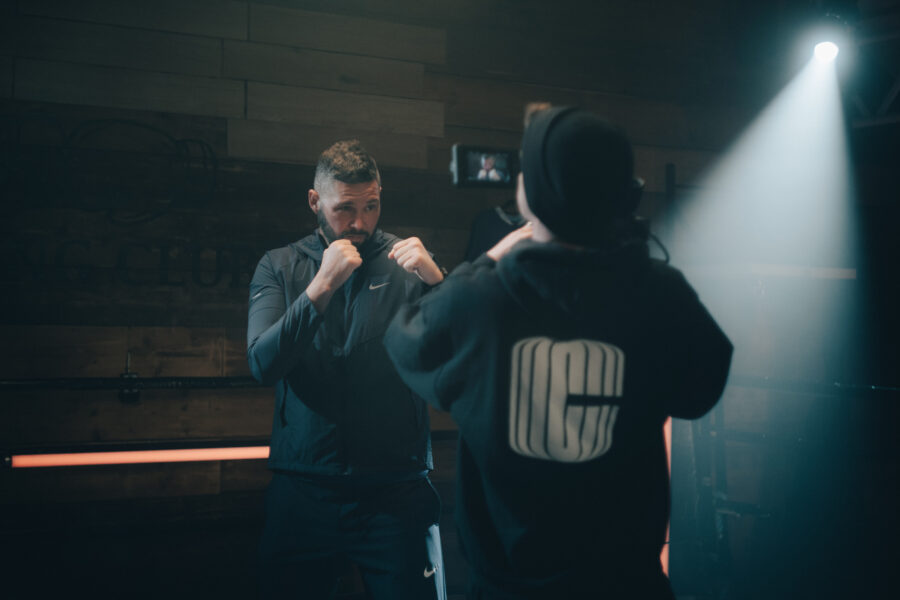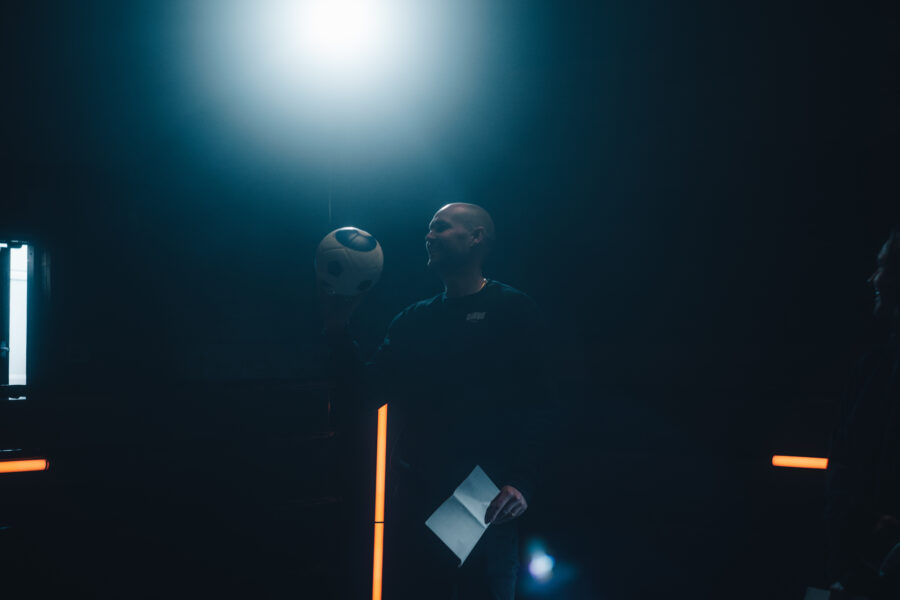 How would you summarise your time collaborating with clockwise on this series?
I always look forward to Clockwise shoots. There's always so much talent in the room and big ambitions to do the best we can, whatever the budget. This series, in particular, involved a lot of 'moving the goalposts' (ha ha) but together we've dealt with it all and stayed positive throughout.