Since the pandemic, we have had to get creative with our event content solutions. Our clients need to constantly connect with their teams and audiences, despite any social restrictions. The term virtual event is now widely recognised but they come in all shapes and sizes. We recently worked on two very different events with our long term partners and collaborators, L'Oréal and Bright.
Bright approached us with an exciting virtual conference brief, working with the luxury Lancôme brands under the L'Oréal umbrella. The plan was to immerse the marketing team in a virtual world with the use of a green screen. We needed to inject some excitement into the conference with the stunning product and brand visuals.
Green screen opens up so many creative possibilities. You have to get the basics right first though. We worked with an experienced DOP, Jakob Cizic, to light the presenters with pinpoint accuracy and ensure a clean key for the post-production department. Once we removed the green backdrop, the Lancôme team were transported to a Parisian apartment and submerged in their brand visuals.
Q&A
Alistair from Bright was our chief collaborator and led the project. We asked Alistair a few questions about the process.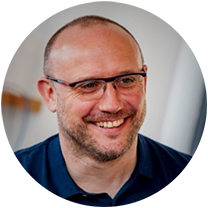 Taking into account your experience in live events, what did you want to bring into the virtual event format?
It was important to try and replicate the 'feel-good' moments of the live event in the virtual event. The moments that connect attendees, through shared experiences.
Why did you choose green screen on this particular project?
We chose to use a green screen for the filming of the presentations, as we had multiple stakeholders representing multiple brands and products and wanted to be sure we could bring each of their personalities and characteristics to life.
What specific challenges did you come across with this virtual event?
Business presentations are easy to replicate in virtual events. It's the more personal, less tangible aspects of a live event that are harder to replicate online. We used as much UGC (user-generated content) as we could and pushed hard for participation, as these moments really helped connect the audience with each other.
Was there anything else special you did for the viewers to make the experience more engaging?
To build anticipation and to create a physical connection, a goodie box was mailed out to arrive days before the event. The box contained bespoke macarons, sparkling wine and a personalised message.
Can you give a brief history of your relationship with Clockwise and why you chose to partner with us for this particular project?
We've worked with Clockwise for many many years, often partnering on projects for clients in the cosmetics sector and are confident in their ability to deliver a creative solution on budget and on time.
What are your thoughts on the future of virtual events vs live experiences?
I think it's inevitable, whether that's due to COVID or sustainability issues that virtual and/or hybrid events will endure and become an important part of our planning for when live events do return.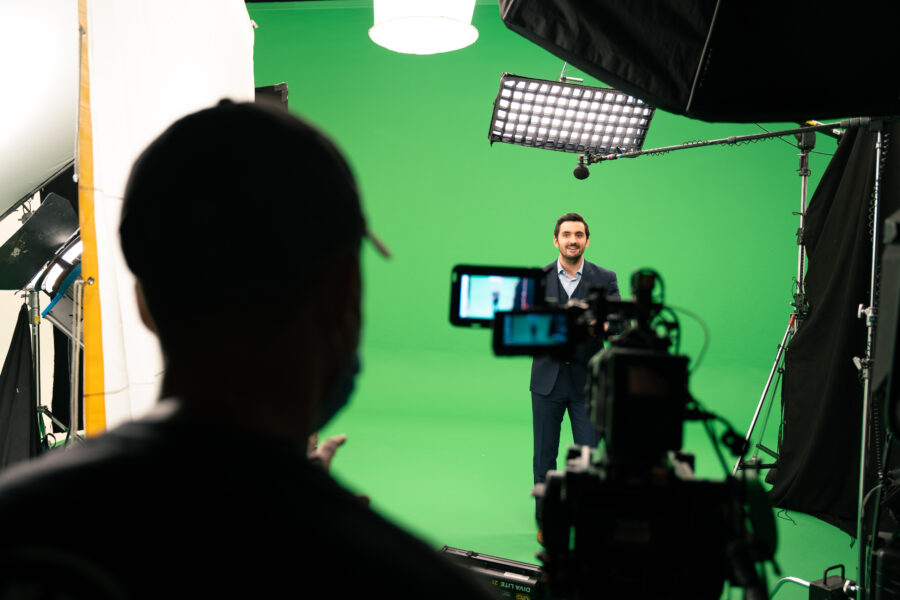 The second event was for the L'Oréal LUXE division, again in partnership with Bright. This was a very different setup, filmed on a clean white backdrop and streamed live to the internal L'Oréal LUXE division.
This event presented a totally different set of challenges. There was no safety net of the edit and everything had to be perfect. With Bright's attention to detail and multiple rehearsals over a two-day shoot, we nailed the event and the stream was delivered live without a hitch.
Here are some highlights that were filmed and edited on the rehearsal day, and played out at the beginning of the live stream. This quick turnaround hype edit started the event with a bang and set the tone for a great day with the L'Oréal and Bright teams.