This year we have seen change in a lot of industries as we all try to adapt to the ongoing pandemic. One of the main innovations that we have seen in the film production industry is the rise of the virtual event. But what does this mean?
Virtual events come in many shapes and sizes, from socially distanced music gigs to online fashion shows and corporate AGMs with live Q&As. They have been born out of necessity and made possible due to technological advances. While we aren't allowed to gather in large groups in public spaces, virtual events are safe alternatives that allow us to keep working, communicating, telling stories and getting messages to captive online audiences.
Why virtual events?
There are many reasons for a brand or company to put on a virtual event. The obvious reason is a safe alternative in place of a live event which couldn't happen during the pandemic, but there are deeper reasons behind the motivations of our clients and brand partners.
When the pandemic hit we were in the midst of a documentary collaboration with respected House and Disco labels, Defected and Glitterbox. Their reaction to a string of global event cancellations was to put on a virtual festival and keep their audience dancing. Their ethos is to bring people together through music, whether that's on the dance floor or online, and this was even more important than ever during such a difficult year. Their virtual festivals racked up millions of views and made Friday nights during lockdown more bearable for the nation and beyond. More on the documentary later but here's a teaser to remind us what life was like before Covid.
We're proud to call L'Oréal one of our longest-standing partners and even more so after their actions during the pandemic. When other companies shut up shop and bided their time, L'Oréal continued with their educational endeavours remotely throughout lockdown. In place of their flagship industry event, the L'Oréal Colour Trophy, they were the first to engage in a virtual event collaboration with us. Stronger Together was born – a new style of celebration, leading the way for the industry and igniting the return of hairdressing in the UK.
As we came out of lockdown we collaborated with Boiler Room on their first crossover live/virtual event with Mr Eazi and Ballantines. Their motivations reflected those of our other client partners – the drive to re-start their industry and the desire to keep people dancing. There was a unique energy at the venue and a sense of gratitude in the air for the simple fact that we were listening to live music through a sound system. This was our first collaboration with Boiler Room and a big step in the right direction for the music industry.
What's next?
Virtual events are here to stay, even when the vaccine is widely available and we edge back to normality. Virtual events have shown their value and importance, during a pandemic or not. You can't replace the atmosphere of live events but they can live quite comfortably alongside each other, offering added value to the audience and a wider reach for the hosts.
The common denominator is bravery. The brands and companies putting on virtual events are the ones with the passion for their respective industries, thinking outside of the box and taking risks to entertain their audiences under challenging circumstances.
It has been one of the most difficult years in modern history and has temporarily taken away some of our freedom, but it can't stop us from listening to electronic music, looking fabulous, keeping fit or telling stories.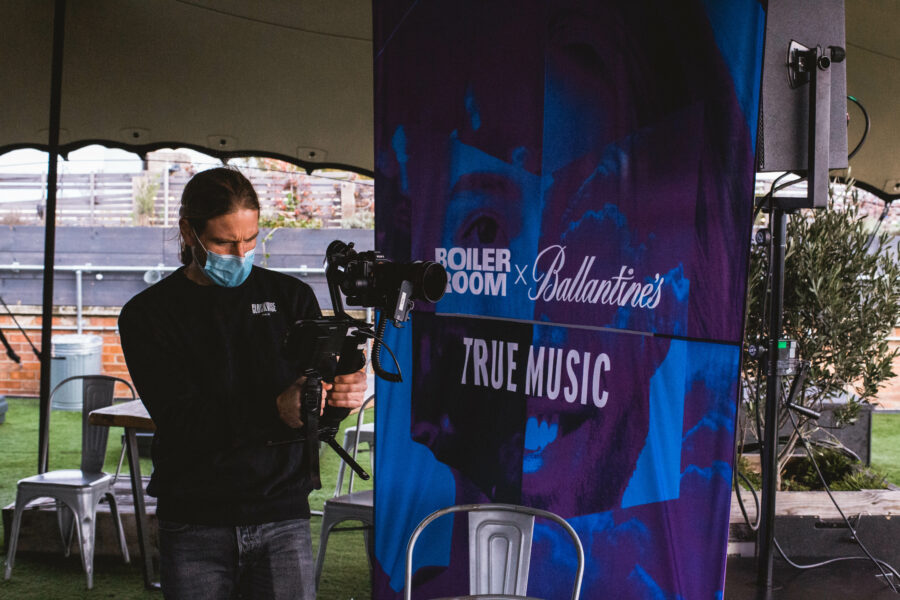 We make ideas move, safely and remotely.
Contact us to find out more – info@clockwise.film