On a hot summer day in 2019, the Queen of Dancehall came to London. It was Notting Hill Carnival weekend and Spice was performing on the Red Bull Mangrove stage. The night before her appearance she joined us for a special conversation with BBC 1Xtra's Sian Anderson, discussing her life and career in front of a live audience.
For several months beforehand, Clockwise had been working to ensure this was a night to remember. The talk show format was a new direction for Red Bull Music and Spice was the perfect personality to kick things off. We produced a content package to enhance the evening's proceedings and ensure footage of the conversation reached as many viewers as possible when it was released after the event.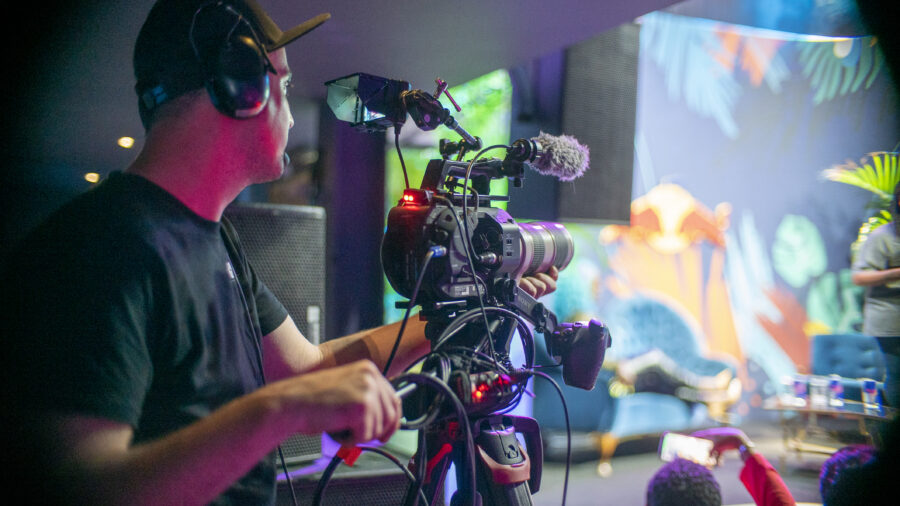 First up, we created a series of VTs to be played as part of the show, featuring artists and friends of the dancehall star including BBC presenters Yasmin Evans and Robbo Ranx. We even engaged a local team in Jamaica to record interviews with old friends and locals from Spice's hometown, adding valuable context to the VTs, much to her surprise on the night.
The venue was baking on what must have been the hottest day of the year. Spice, a true professional, soldiered through the heat to give a compelling account of her life and career and tackle subjects including sexism and colourism in the music industry.
Spice arrived fashionably late – creating a challenging schedule! Nevertheless, we managed to capture some great footage for Red Bull channels, which was turned around swiftly on-site to promote her carnival performance the following day. The full conversation was released earlier this year and has since been watched more than 300,000 times on YouTube.
It was an incredible night which we look back on fondly, hoping that soon we'll be allowed back into dark and sweaty rooms to cover the artists and music that we're so passionate about. In the meantime we are helping our clients reshape their events to become virtual experiences, recreating some of the magic usually found on the dance floor.
To find out more, contact info@clockwise.film and one of our producers will respond asap.