Our 11th year at Boomtown saw us assemble our largest ever film crew to capture the UK's leading immersive festival experience from every possible angle.
More than 65,000 people gathered at a site close to Winchester for performances from artists including The Streets, Lauryn Hill, Salt-N-Pepa, Prophets of Rage, Chase & Status, Groove Armada and UB40.
However, Boomtown has always been more than just a music festival; over more than a decade, it's grown to become a gigantic theatrical production. In the month before the event, a 10,000-strong team created an entire fantasy town to be populated by hundreds of actors.
CAPTURING THE SPECTACLE
Clockwise needed to capture the sheer scale and spectacle of Boomtown alongside the theatrical narrative that unfolded over the weekend and highlights from hundreds of bands and DJs performing at more than 50 stages.
We took a 35-person crew and dispatched 20 cameras across the site while working with Mighty Sky Films to rig 11 cable cam lines at key music stages, street sets and forest parties and shoot drone footage throughout the weekend.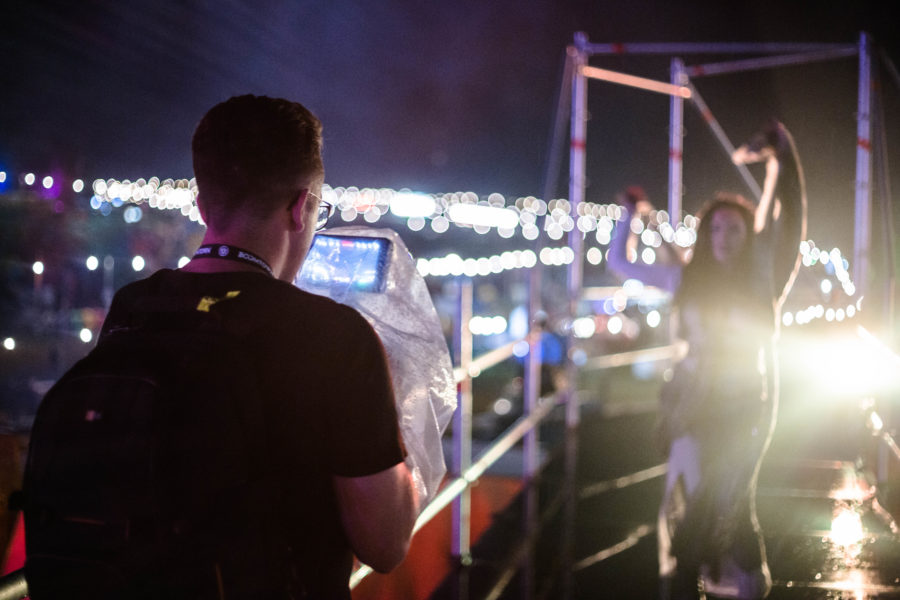 WHATEVER THE WEATHER
The weather is always an unpredictable factor in outdoor events and this year Boomtown fell on a weekend which saw two other festivals cancelled due to high winds. Boomtown went ahead but, with stages closed at times to ensure crowd safety, the film crew worked flat out to secure the required footage in the time left available.
Clockwise managing director Andrew Harrison said: "The organisation is huge for Boomtown and, despite the challenges, this year ran more smoothly than ever before.
"Festivals now need to be putting out high-quality content all year round. Our relationship with Boomtown has evolved to a point where we are nearly always in dialogue. This meant we were prepared for all eventualities and helped ensure success on what could have been a difficult weekend!"

Andrew Harrison, Director / Production
The crew's hard work at the festival resulted in some incredible footage that will be used to create 12 hero films, including the much-anticipated after movie, artist performances, a documentary, and a year-long programme of social content. Here is Chapter 11…