Do you need regular content to keep your socials bubbling and your audience engaged all year round?
Welcome to the Clockwise.film Retainer Package.
Capitalise on trends, plan campaigns, forecast product launches, utilise content opportunities and build your brand's persona online with the help of our creative team.
We're offering a free consultation and discounted rates for brands that want to work on their long game. This is about building a relationship and collaborating to harness the value of social media.
It's time to create regular content with consistent messaging across all platforms to help your business blossom.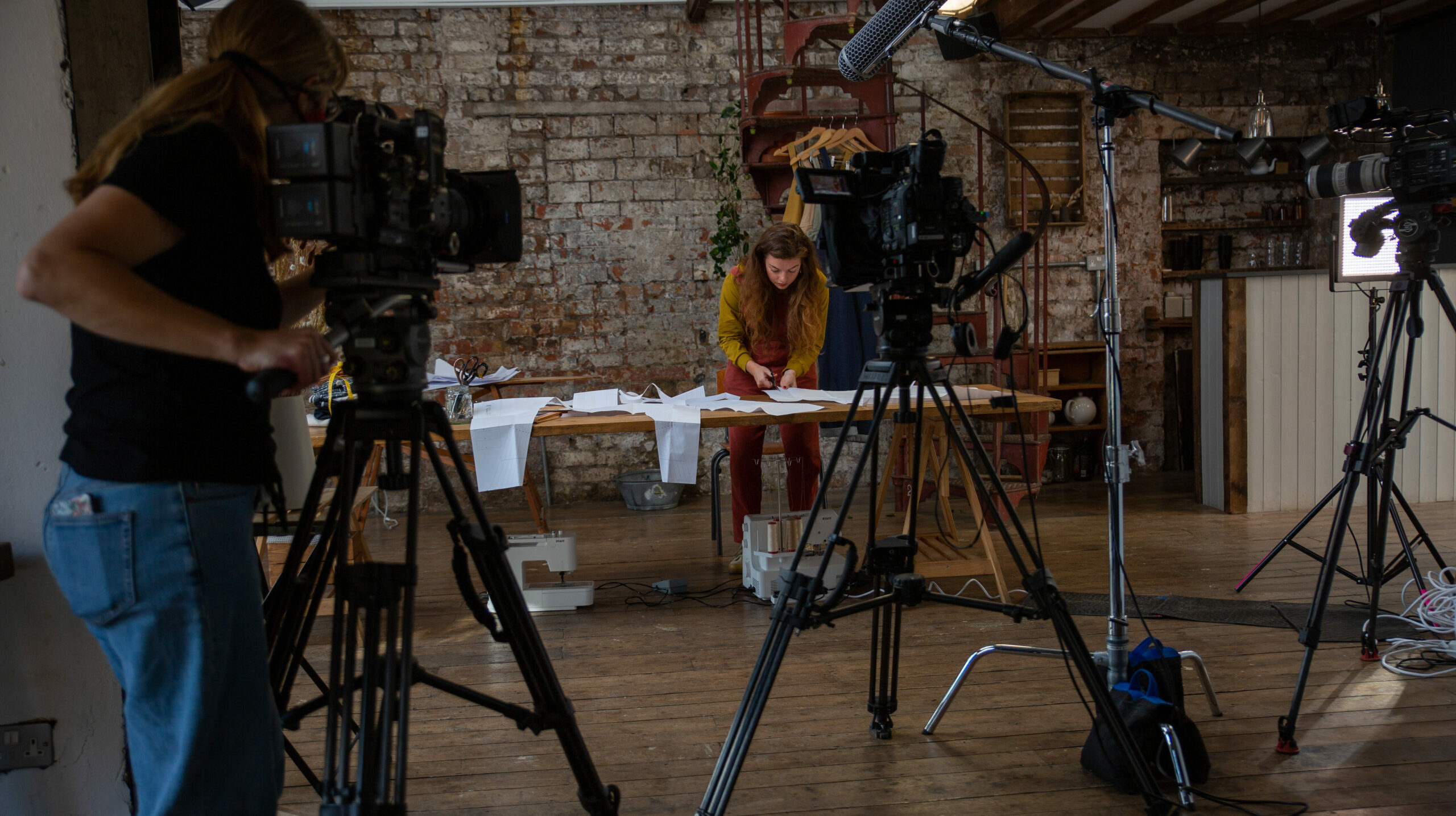 We've designed a production package to release a bank of film and photo content throughout the year, including sizzle films, product shots, behind-the-scenes stories, interviews and case studies. If this doesn't cover what you need, we will design a bespoke package for you.
Oh yeah, did we mention there is a free consultation and 20% discount on the total project cost when signing up for the year?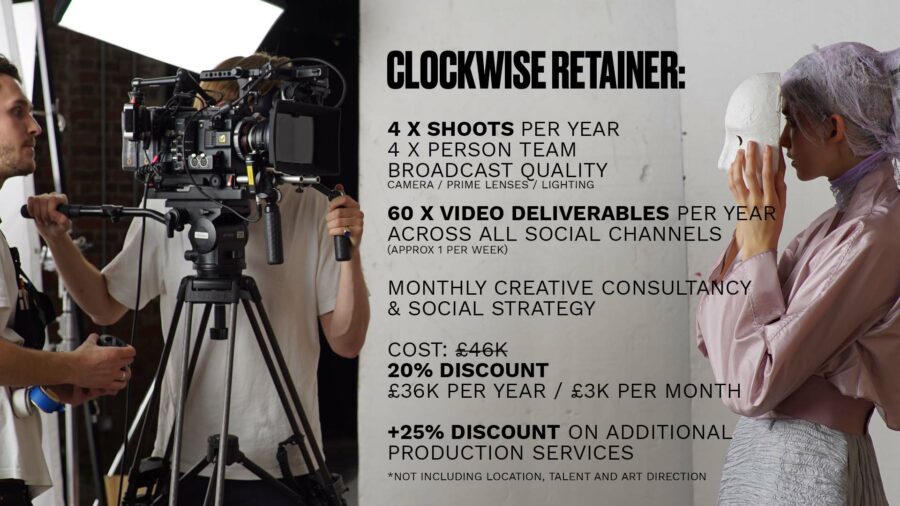 Film production is rarely one size fits all, so larger brands with more extensive content needs can benefit from our add-on packages. Whether you need help in the art department, or if you want to increase the level of production to really make a splash online, we've got you covered.